24 HOUR MARTIAL ARTS MARATHON FOR SPORT RELIEF
From 11:00 am on Saturday 19th to 11:00 am on Sunday 20th March we will attempt a 24 hour continuous training session at Mirfield Community Centre, Water Royd Lane, WF14 9SG
here
. Come along and show your support, donate on the day or through our
Sport Relief page here
.
Or go to
www.sportrelief.com
'Sponsor Someone' and search for 'Shoufukan'.
Previous fundraising activities:
In 2011 we raised a total of £739.55 towards the Japan earthquake appeal fund. You can still donate from our Justgiving page below.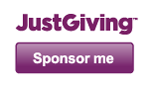 We threw each other
1440
times at our sponsored throw and raised over £600 for the relief fund. On May 4th we also took part in the Mirfield Community Centre's Youth Group Japan evening, at which the young people raised a further £30. We have a few future events planned - watch this space!
We've chosen to contribute to a general fund which involves various charities. The following information is taken from the JustGiving project page:


Japan Earthquake and Tsunami Relief Fund
The North coast of Japan was hit by a horrible tsunami after an 8.9 magnitude earthquake that occurred 80 miles offshore. This fund will support organisations providing relief and aid to victims.

What is the problem the project is addressing?
Tsunami waves caused major destruction in northern Japan. Current figures are that 5,178 people died and 8,606 are missing We are working with International Medical Corps, Save the Children, and other organisations on the ground to provide support. Our partners on the ground are working hard to provide immediate relief. We will post more details of the specific use of funds as soon as possible. All donors will get email updates on how their funds have been used.

How will this project solve the problem?
This project will disburse funds to organisations providing relief and emergency services to victims of the earthquake and tsunami. GlobalGiving is working with International Medical Corps, Save the Children, and other organisations on the ground.

What is the potential long-term impact of this project?
Major disasters always require a huge amount of international support to provide relief and long term recovery efforts. In the case of Japan, these initial funds will help survivors and victims get necessary services.


This page has details of our various fund raising events for survivors of the Japan earthquake and tsunami and Sport Relief.